Osseous surgery or Pocket reduction procedure
Osseous surgery or pocket reduction is a procedure that gets rid of bacteria living in pockets between the teeth and gums.
These pockets are caused by periodontal disease, which is an infection of the gums.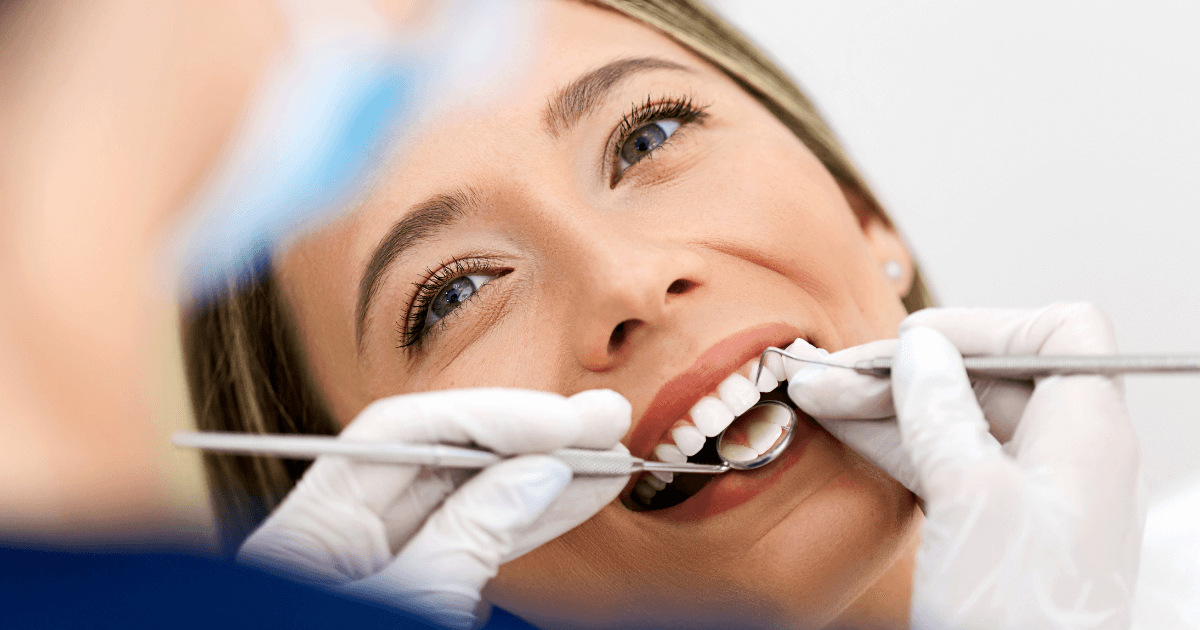 Osseous surgery, also known as flap surgery or pocket reduction surgery, is a common treatment for moderate to severe cases of periodontal disease. The procedure involves removing and reshaping damaged gum tissue and bone around the teeth to reduce or eliminate pockets where harmful bacteria can accumulate.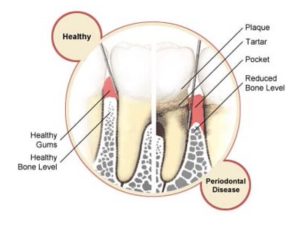 How painful is osseous surgery?
Osseous surgery can be considered a minor surgical procedure, patients may experience some discomfort or pain after the procedure.
During the procedure, local anesthesia is administered to numb the area and prevent pain or discomfort.
Afterward, patients may experience some tenderness, swelling, and discomfort in the gum tissues that surround the surgical site.
Fortunately, the pain associated with dental surgery can usually be managed with over-the-counter pain medications, such as ibuprofen or acetaminophen.
In some cases, stronger pain medication may be prescribed by the dentist or periodontist. Patients can also use ice packs to reduce swelling and relieve discomfort.
It is important to follow post-operative instructions provided by the dental professional and to maintain good oral hygiene habits to reduce the risk of infection and promote healing.
Any pain or discomfort that patients may experience after osseous surgery is typically short-lived, and patients can expect to resume normal eating and oral hygiene habits within a few days after the procedure.
If you still have any issues, then please contact us so that we can solve it right away! Experience that matters
Periodontics & Implant Surgery
Is osseous surgery effective?
The success of osseous surgery depends on various factors, including the severity of the condition, the patient's overall health, and their ability to maintain good oral hygiene habits after the procedure.
Patients who receive osseous surgery will need to follow proper oral hygiene practices and visit their dental professional regularly to monitor and maintain their oral health.
It is important to note that while osseous surgery can be effective, it is not always necessary or appropriate for every patient with periodontal disease.
Consultation with a dental professional is essential to determine the best course of treatment for a patient's specific condition.
What is the osseous surgery success rate?
A study shows that flap surgery or osseous surgery led to a 95% reduction in pocket depth and an improvement in gum health over the long term.
What is the pocket reduction surgery recovery time?
Full healing may take 2 to 4 weeks after pocket reduction surgery. However, this may vary depending on the type and extent of the surgery, your overall health, and how well you follow post-operative instructions
Are there any side effects of osseous surgery?
The most common side effects of osseous surgery include mild to moderate pain and discomfort following the procedure, as well as some minor swelling and bleeding around the surgical site.
Patients may also have difficulty eating or speaking for a few days after the procedure, but this can usually be managed with over-the-counter pain medication and proper aftercare.
Other potential side effects of osseous surgery include infection, bleeding or bruising that does not subside, and hypersensitivity of the teeth to hot or cold temperatures.
In rare cases, patients may experience nerve damage that causes numbness or tingling in the lips or gums.
The side effects associated with the procedure are typically mild and short-lived, and any serious complications are rare.
It is important to consult with a dental professional to determine the most appropriate course of treatment and discuss any potential risks or complications related to the procedure.
Osseous surgery vs scaling?
Scaling is a non-surgical dental procedure that involves removing the plaque, tartar, and surface stains from teeth by using specialized tools.
It is typically performed by a dental hygienist or dentist during a routine dental cleaning appointment.
Scaling can help prevent gum disease and tooth loss by removing the buildup of calculus and bacteria that can accumulate on teeth and below the gum line.
Osseous surgery, on the other hand, is a surgical procedure performed by a periodontist – a dental health care professional who specializes in the diagnosis and treatment of gum disease – to treat severe gum disease, such as periodontitis.
During the surgery, the periodontist will make incisions in the gum tissue to access the supporting bone and remove any damaged tissue.
They will then reshape the bone if necessary to help prevent further damage.
OFFICE LOCATION
332 S Orchard Springs Dr.
Suite #110
Pueblo West, CO 81007
Phone Number: 719-569-5959