A frenectomy is an oral surgery procedure that treats a lip-tie or tongue-tie. It may be used to increase your tongue's range of motion or help close a gap between two teeth.
A frenectomy is the removal of a frenulum, a small fold of tissue that prevents an organ in the body from moving too far.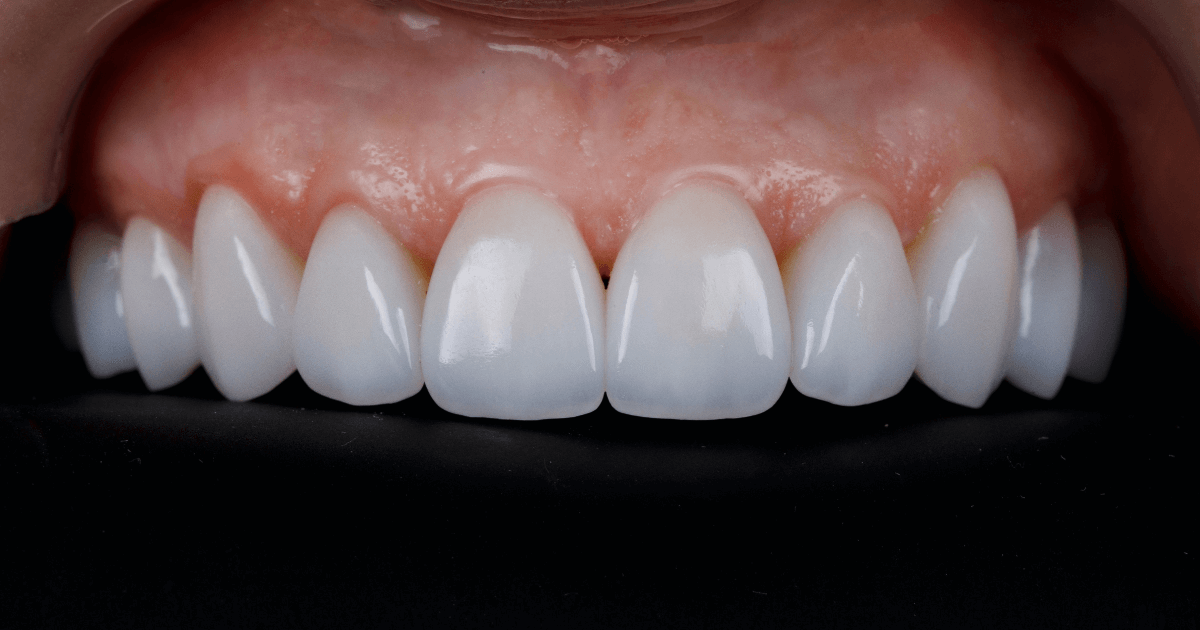 What is the frenectomy procedure?
There are two main types of frenectomy procedures: lingual frenectomy and labial frenectomy. A lingual frenectomy involves removing the frenum located under the tongue, while a labial frenectomy involves removing the frenum that connects the upper lip to the gumline.
The procedure involves administering local anesthesia to numb the area, followed by making a small incision on the tissue that needs to be removed. The incision is closed using sutures or left to heal naturally, depending on the type of frenectomy procedure. The entire process typically takes less than 30 minutes to complete and is performed by an oral surgeon or periodontist.
After the procedure, patients may experience some discomfort and swelling, which can be managed with over-the-counter pain relievers and ice packs. They will also receive aftercare instructions, including proper oral hygiene to prevent infection and promote healing.
Frenectomy procedures are a safe and effective way to address issues caused by excessive or problematic frenums. The procedure typically has a high success rate and can provide lasting relief and improved function.
Frenotomy vs Frenectomy
Frenotomy is a minor surgical procedure that involves cutting or snipping a small amount of the frenulum tissue to increase its mobility.
This procedure is typically performed on babies or young children who are having difficulty breastfeeding due to a tongue-tie or lip-tie. It may also be performed in adults who have similar issues.
In most cases, the procedure can be performed quickly and easily in the dental office without the need for anesthesia.
Frenectomy, on the other hand, is a more extensive surgical procedure than frenotomy. It involves the complete removal of the frenulum, as opposed to just a portion of it, and may require stitches for the incision to heal properly.
Frenectomies are typically performed on adults, but may also be performed on children in certain cases where frenotomy is not an option.
Frenectomies may be performed using a scalpel, scissors, or laser, and are typically done under local anesthesia. Experience that matters
Periodontics & Implant Surgery
Is A frenectomy Painful?
The level of pain associated with a frenectomy procedure will vary from person to person. Generally, the procedure is considered minor and patients should expect to experience mild to moderate discomfort, tenderness, and swelling in the area surrounding the surgical site.
During the procedure, a local anesthetic will be administered to numb the area and minimize pain or discomfort during the procedure. Afterward, over-the-counter pain medication, such as ibuprofen, can be used to manage any discomfort or pain that may persist. Patients may also use ice packs to help reduce swelling and alleviate pain.
It is common for patients to experience soreness for a few days following the procedure. Proper care by following post-operative instructions provided by the dental professional can help minimize discomfort and speed up the healing process. Pain medication and avoidance of hard or crunchy foods may be recommended for a period of time after the procedure.
What are the types of frenectomy?
There are two main types of frenectomy: lingual frenectomy and labial frenectomy. Lingual frenectomy involves the removal of the frenulum located under the tongue, while labial frenectomy involves the removal of the frenulum that connects the upper lip to the gum line.
What are some frenectomy benefits?
It can improve breastfeeding problems in infants who have tongue-tie.
It can improve speech problems caused by tongue-tie.
It can reduce the risk of tooth decay, gum disease and other oral health problems by allowing better oral hygiene.
It can enhance the appearance of your smile by eliminating gaps between the teeth or correcting a high lip line.
It can promote self-confidence and enhance bite function.
What is the best age to do a frenectomy? and when its too late for frenectomy!
The best age to do a frenectomy will depend on the individual circumstances and the severity of the issue. In general, it is often recommended to perform a frenectomy as early as possible, especially if it is related to issues with breastfeeding or speech development in infants or young children. Performing the procedure early can help to improve long-term outcomes and prevent potential complications.
However, frenectomy can be performed at any age if necessary, and adults can also benefit from the procedure to address issues related to oral function or cosmetic concerns.
On the other hand, in some cases, it may be too late for a frenectomy, such as if the frenulum has already calcified or if it has caused irreversible damage to the teeth or gums. It is important to consult with a dental professional to determine the best course of action for your specific situation. They can evaluate and determine if a frenectomy is appropriate and at what stage of development it would be best to have the procedure.
To know more about frenectomy cost and frenectomy procedure contact us and we will guide you!
OFFICE LOCATION
332 S Orchard Springs Dr.
Suite #110
Pueblo West, CO 81007
Phone Number: 719-569-5959