Dr. Reece Cochran, DDS
Periodontics-Treatment Methods
Dr. Cochran's practice provides a variety of surgical services for the treatment of periodontal issues in Southern Colorado. We pride ourselves on the fact that we are very conservative in our treatment recommendations and limit surgery to the areas where it is absolutely necessary. With a patient first culture, extensive periodontal training, and state of the art equipment, Dr. Cochran is recognized as the premier provider of periodontics in Southern Colorado.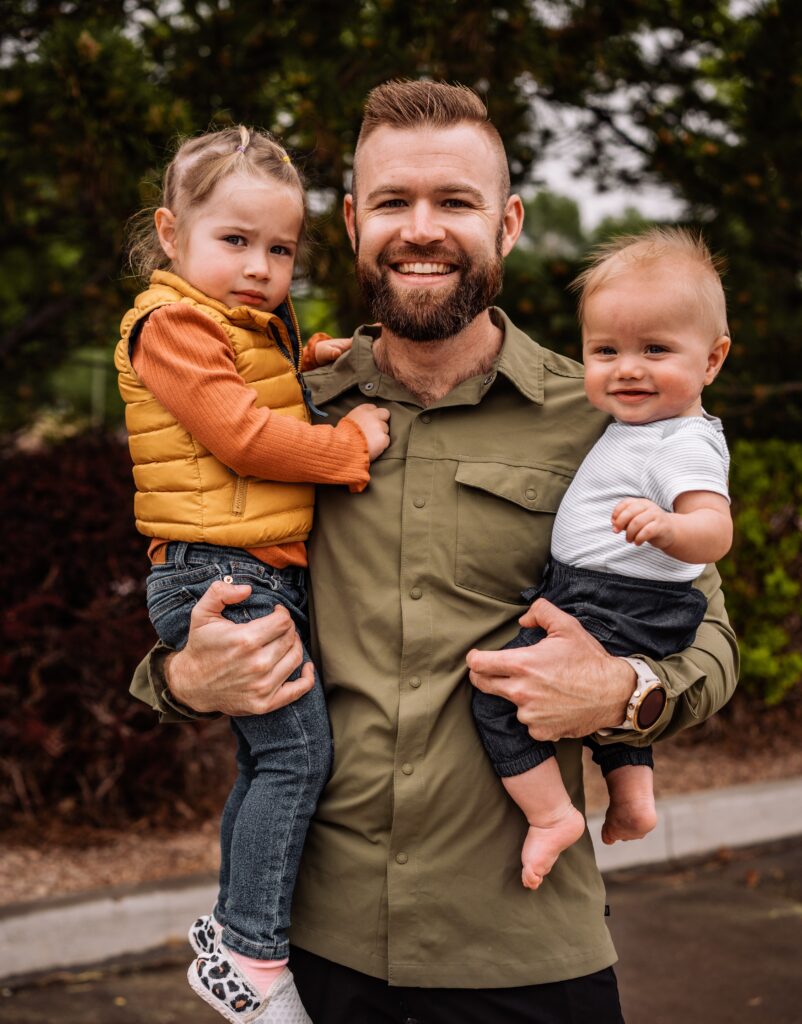 Dr. Reece Cochran received his bachelor's degree in Biomedical Sciences from Colorado State University followed by a Master's Degree in Human Anatomy and Neuroscience before attending the Anschutz Medical Campus, School of Dental Medicine for his graduate dental degree. As a student at the School of Dental Medicine, Dr. Cochran accelerated in surgical aspects of dentistry with a concentration in implantology while fulfilling his responsibility as the class president. In his senior year, the American Academy of Periodontics awarded Dr. Cochran for his advanced education and training during dental school.
Dr. Cochran completed his specialty training in periodontics at the University of Colorado School of Dental Medicine, where he received a master's degree in periodontology. As a resident, he researched the effects of bone grafting materials on single tooth extraction sites for new bone formation with xenograft bone materials.
Dr. Cochran has applied to be diplomate of the American Board of Periodontology and awaits acceptance. Dr. Cochran's specialty practice includes the complete spectrum of periodontal therapies, including minimally invasive microsurgical approaches for the treatment of periodontal diseases, dental implants, bone grafting, gingival grafting, full-mouth rehabilitation with implant supported prosthetics, dental laser treatment, periodontal plastic surgery and IV sedation.
Dr. Cochran moved to Colorado Springs from Denver, CO, in 2019 where he fell in love with the mountain life. Dr. Cochran is the proud father of his beautiful daughter Carter Rae Cochran and handsome son Brody Robert Cochran. Dr. Cochran's interests in the Colorado outdoors such as skiing, camping, fly-fishing, can be seen on full display in his office.
‍Professional Affiliations
‍– Colorado Dental Association
– American Academy of Periodontology
– American Dental Association
What Is The Relationship Between Your Dentist And Dr. Cochran?
‍
Your dentist and Dr. Cochran work together as a team to provide you with the best possible care. They combine their experience to formulate the best maintenance plan for you. They keep each other informed about your progress. Although Dr. Cochran may see you periodically for maintenance therapy, you will need to see your general dentist as well. Appointments for periodontal maintenance do not replace regular dental checkups. If Dr. Cochran detects tooth decay during a maintenance visit, he will refer you to your general dentist for treatment. Your general dentist is primarily responsible for your overall dental health, including such dental needs as filling new or recurrent cavities or making changes in fillings, crowns or bridges.
To prevent periodontal disease, the major cause of tooth loss in adults and keep your natural teeth for your lifetime, carefully and conscientiously follow the guidelines of the maintenance program that Dr. Cochran recommends. Protecting your periodontal health through preventive maintenance has great benefits for you. You will be able to chew with more comfort, and you will be able to smile and speak with greater confidence. You will be able to keep dental costs down by preventing future problems. Your commitment to maintenance therapy is your commitment to your better oral health.
Contact Us
332 S Orchard Springs Dr.
Suite #110
Pueblo West, CO 81007
Phone Number: 719-569-5959
If you are an existing patient, this contact form should not be utilized for communicating private health information.