IV sedation is a type of sedation used in dentistry to help patients relax and feel more comfortable during dental procedures. There are several reasons why someone may need IV sedation for teeth procedures: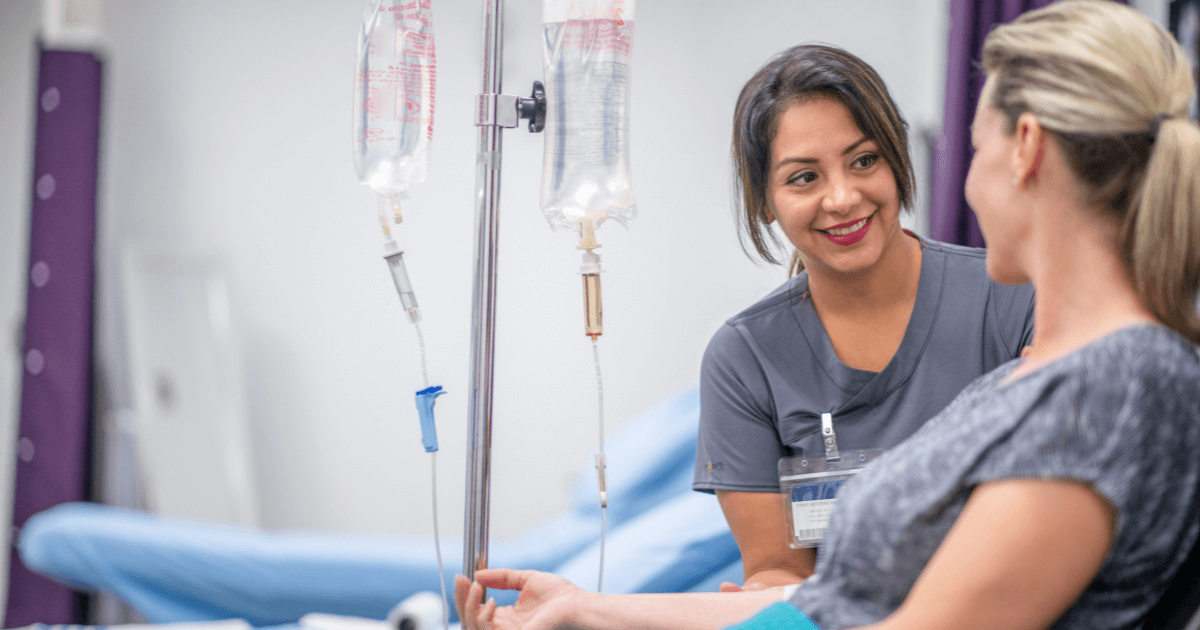 1. Dental phobia or anxiety: Some people may avoid going to the dentist due to dental anxiety. IV sedation can help calm these anxieties and make dental appointments more tolerable.
2. Lengthy or complex dental procedures: Procedures such as dental implants or wisdom teeth removal may take longer to complete, and may require a higher level of sedation to keep patients comfortable during the entire procedure.
3. Highly sensitive gag reflex: For people with a highly sensitive gag reflex, dental procedures such as impressions, X-rays, or cleanings may be challenging. IV sedation can help reduce the sensation of gagging and make the process easier for the patient.
4. Medical conditions: Some medical conditions can make it difficult for patients to sit through dental procedures. IV sedation can help make the procedure more comfortable and less stressful for patients with medical issues.
5. Special needs patients: Children, individuals with physical or mental disabilities, or individuals with behavioral issues may benefit from the calming effects of IV sedation to help them tolerate dental procedures.
IV sedation is a safe and effective way to help patients relax and feel more comfortable during dental procedures. It is important to consult with a dental professional to determine whether IV sedation is a suitable option for a person's individual needs.
If you want, you can meet us face to face and inquire about dental treatments or just say hi! Experience that matters
Periodontics & Implant Surgery
Are you awake during IV sedation during dental procedures?
Yes, you are awake during IV sedation dentistry, but you are not fully aware of what is happening. You may not remember much of the procedure afterward.
Do you feel pain with dental IV sedation?
When a patient undergoes dental IV sedation, they will not feel pain during the procedure as they are given adequate anesthesia to numb the area being worked on.
However, it is important to understand that dental IV sedation does not eliminate pain, and patients may experience some discomfort or soreness after the procedure.
The type and duration of the pain or discomfort will depend on the type of procedure being performed, the complexity of the procedure, your body's natural response to the procedure, and other individual factors.
You should discuss the potential for pain or discomfort and the most appropriate pain management approach for your specific needs when you first meet us.
What are some IV sedation after effects for dental procedures?
1. Drowsiness: Patients may feel drowsy or groggy after the procedure, and it is recommended that they have someone accompany them home.
2. Impaired coordination: Patients may experience some imbalance, dizziness or unsteadiness, making it dangerous to operate machinery or drive a car for at least 24 hours after the procedure.
3. Nausea and vomiting: Some patients experience feelings of nausea or vomiting after the sedation wears off.
4. Dry mouth: IV sedation can cause a dry mouth and patients should drink plenty of fluids to avoid dehydration.
5. Headache: Some patients may experience a headache after the procedure due to dehydration or changes in blood pressure.
6. Memory loss: Patients may forget some of the details of the procedure or the events that happened during the procedure.
It is important for patients to follow all post-operative instructions provided by the dentist regarding proper oral care to avoid any further complications.
They should also avoid alcohol and wait to resume normal activities until the effects of the sedation wear off.
In case of unusual or unexpected symptoms, it is advisable to contact us immediately.
What are the risks of IV sedation for dental procedures?
Like any medical procedure, there are some potential risks associated with IV sedation:
1. Complications due to medical history: Patients with certain medical conditions such as sleep apnea, obesity, and heart or lung disease may be more susceptible to complications during sedation.
2. Over-sedation: In rare cases, a patient may become overly sedated, which can lead to respiratory and cardiac problems. This is why it is important to have a trained and experienced healthcare professional administer and monitor sedation during dental procedures.
3. Nausea and vomiting: Some patients may experience nausea and vomiting following sedation due to the medication used.
4. Allergic reactions: Rarely, patients may have an allergic reaction to the sedation medication administered during the procedure.
5. Blood pressure changes: IV sedation can cause changes in blood pressure, which may be problematic for patients with pre-existing hypertension.
In general, the risks of IV sedation are considered low, especially when the procedure is performed by a licensed and experienced dental professional who follows all appropriate safety guidelines.
It is important for patients to receive a full medical assessment and discuss any concerns they may have prior to undergoing sedation.
OFFICE LOCATION
332 S Orchard Springs Dr.
Suite #110
Pueblo West, CO 81007
Phone Number: 719-569-5959