Esthetic Crown Lengthening
Crown lengthening is a dental procedure that involves reshaping the gum and bone tissue around the teeth to expose more of the tooth structure, making it easier to place a crown or bridge. During the procedure, the periodontist will remove some of the gum tissue and/or bone in order to provide an adequate amount of tooth structure for the restoration.
The crown lengthening procedure is typically performed under local anesthesia. Dr. Cochran will use a specialized tool to carefully remove excess gum tissue and/or bone around the tooth. In some cases, they may also need to reshape the remaining tissue and bone to ensure a proper fit for the restoration or to improve the tooth's appearance.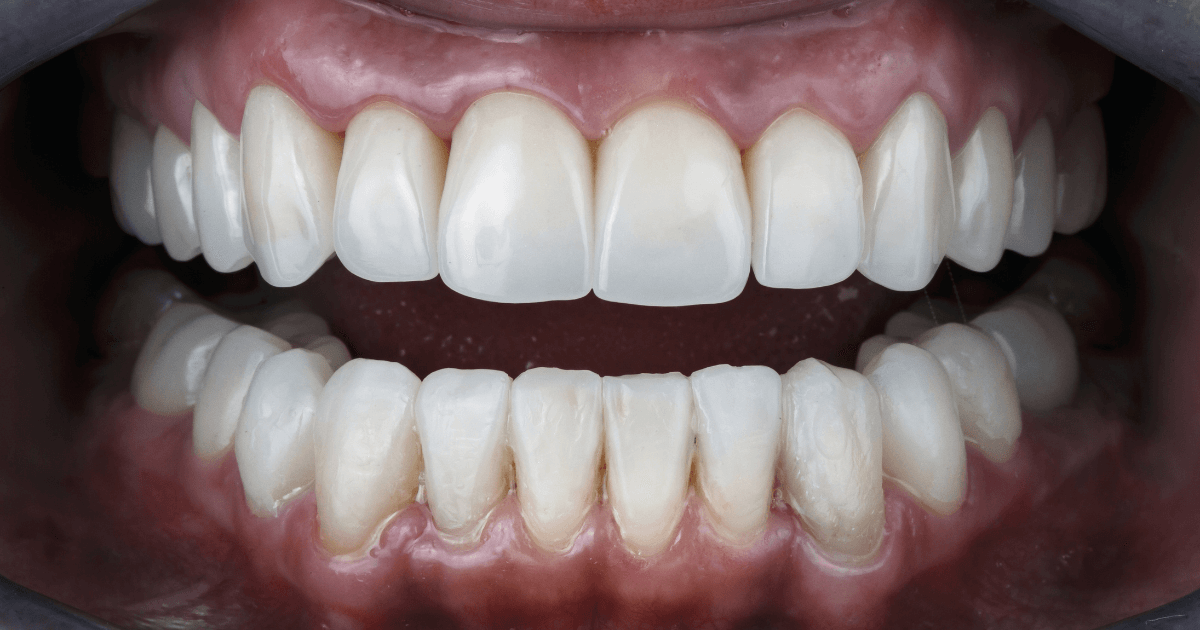 Once the excess tissue has been removed, the area will be cleaned and sutured closed. Patients may experience some discomfort and swelling following the procedure, but this can be managed with pain medication and by following post-operative instructions provided by the dental professional.
After the surgery, the patient will need to keep the surgical area clean and take any prescribed medications as directed. They should also avoid smoking and eating hard or crunchy foods that could irritate the surgical site. The dentist or periodontist will typically schedule a follow-up appointment to monitor healing and remove any sutures if needed.
Crown lengthening is a safe and effective procedure that can help improve the health and appearance of the gums and teeth. It is often performed in conjunction with other dental procedures to achieve optimal results.
The recovery time from crown lengthening typically ranges from three weeks up to six months depending on how extensive the procedure was and how quickly your body heals. After surgery, your periodontist may prescribe antibiotics or other medications in order to help control inflammation and pain levels. Additionally, you should avoid smoking, strenuous exercise, and hot food or drinks in order to promote healing.
Overall, crown lengthening can provide a beautiful new smile while improving overall oral health at the same time. With proper post-care instructions provided by your periodontist, you should experience a successful recovery process with minimal discomfort or downtime. Experience that matters
Periodontics & Implant Surgery
Is dental crown lengthening painful?
Crown lengthening is usually performed under a local anesthetic, so you should not feel pain during the surgery.
Dr. Reece Cochran will make sure that you are not feeling any pain.
However, you may feel some discomfort and swelling after the procedure, which can be managed with ice and pain medication. Some people may also opt for dental sedation to further control the pain. [1]
What are the crown-lengthening healing stages?
Crown lengthening healing stages may vary depending on the extent of the surgery and the location of the tooth. In general, you can expect the following stages
Two days after surgery: Avoid heavy physical activity that may increase blood pressure. Apply ice to reduce swelling and bleeding. Eat soft foods and drink plenty of water. Do not smoke or drink alcohol.
Two weeks after surgery: Do not remove the bandage without clear instructions from your doctor. Brush your teeth gently with a soft toothbrush. Rinse your mouth with warm salt water or chlorhexidine mouthwash. Avoid spicy, acidic, or crunchy foods.
Four weeks to three months after surgery: After four to six weeks, your doctor may allow you to wear your permanent crowns. Your gums will continue to shrink and heal until they reach functional maturity between six to nine months. Maintain good oral hygiene and visit your dentist regularly.
What are the difference between crown lengthening and gingivectomy?
The main difference between crown lengthening and gingivectomy is their purpose. Crown lengthening is done to expose more tooth surfaces for the placement of dental restorations or for cosmetic reasons, while gingivectomy is done primarily to treat periodontal disease or to reshape the gum line.
The procedures may also differ in terms of technique and the number of appointments required. It is important to consult with a dental professional to determine which procedure is most appropriate for your specific needs.
What is the success rate of crown lengthening?
According to a study published in BMC Oral Health, fractured teeth treated with modified crown lengthening surgery are anticipated to have a high clinical success rate of 88.9%.
Another study published in the Journal of Clinical Periodontology reported a cumulative survival rate of 88.3% in 5 years, 78.4% in 10 years, and 68.1% in 15 years** for structurally compromised teeth preserved with crown lengthening.
OFFICE LOCATION
332 S Orchard Springs Dr.
Suite #110
Pueblo West, CO 81007
Phone Number: 719-569-5959